A Comprehensive Guide to Retiring in Charlotte, NC
Topics Covered in This Article
Known as the "Queen City," Charlotte boasts a vibrant economy and one of the fastest-growing populations in the US. With the perfect combination of southern charm and metropolitan buzz, the city offers endless opportunity for people of every background and interest.
When deciding where to retire, there are many reasons to choose Charlotte. Older adults here enjoy an agreeable climate, a bustling economy and a widespread availability of health and financial resources.
Of course, there's so much more you'll want to consider. Our comprehensive guide breaks down everything you need to know about retiring in Charlotte.
16th Largest City in the United States
5th Fastest Growing City in the United States
Ranked #5 on Forbes' Best Places to Retire List for 2019
Healthcare
Finding a place to live with good healthcare resources is important no matter what your age. However, it becomes even more essential as an older adult.
Retirees take comfort knowing Charlotte has more than enough resources to meet their healthcare needs. In fact, the city's growing health sector now employs over 10% of the region's population.
Hospitals
Charlotte is home to several major hospitals, which we've listed below:
Primary Care and Specialty Physicians
There are more primary care and specialty providers in Charlotte than we could possibly list here. We recommend using this tool to find physicians and practices in your area accepting Medicare. It allows you to filter by specialties, practice types, certifications and more to find exactly what you're looking for.
Fitness Centers
Keeping active is consistently one of the best preventative healthcare measures. Charlotte offers several great locations to get your workout in. Whether you're looking for group fitness classes, a personal trainer or somewhere to work out on your own, you're sure to find a fitness center that's right for you.
Check out this resource for a list of age-friendly fitness locations in Charlotte.
Senior Living Communities
If you're looking to avoid the responsibilities of maintaining a home, senior living communities can be an ideal choice. Independent living options offer all the independence of living in your own home, but with added benefits like on-site dining, social activities, paid-off bills and regular maintenance and housekeeping. For those who need regular care, many communities provide options like assisted living, memory care, skilled nursing and short-term rehab. Oftentimes, these communities offer similar lists of amenities as independent living communities. The main difference is that senior care is also included in the fee.
To put it simply, Goldilocks would love the Charlotte climate! It's not too hot, not too cold, but just right. With a location about halfway down the east coast, you won't experience anything like the unbearable summers of Orlando or the harsh winters of Boston.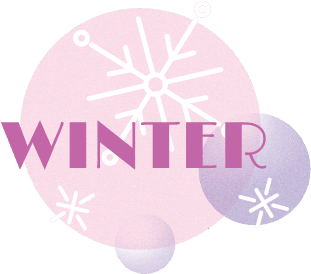 It's not just the north-south location that makes Charlotte winters so mild—geography plays a role too. The Appalachian mountains to the northwest create a sheltering effect that protects against heavy snowfall and extreme chills during the winter. While snowfalls do happen from time to time, they are infrequent and rarely bring more than a few inches. During winter, you can expect to wear a coat or sweater on many days. From time to time, however, you can probably get away with just a long sleeve shirt.
Spring in Charlotte can bring a variety of weather conditions. Early in the season, you'll get a mix of both warmer and cooler days. As the weather warms, there's often a stretch of rainy weather, but this generally marks a transition into beautiful sunny days ahead.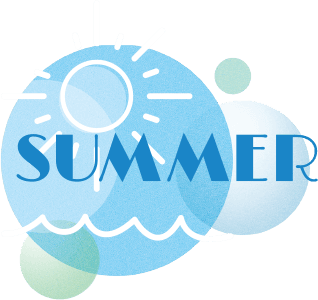 When it comes to summer weather, July and August can get rather hot, but it's definitely not unbearable like it can be farther south. Not to mention, Charlotte's comparatively cool summer nights offer a great contrast to long, hot days. Summer is a peak season in Charlotte, and there's always things going on and countless ways to stay cool. Check out a concert, relax by one of the many outdoor pools or treat yourself to an icy refreshment at a local establishment. Just remember to bring your sunscreen!
Fall in Charlotte is a beautiful time of year. It's warm and sunny but also significantly cooler than during the summer. This makes it a perfect time for outdoor activities such as cookouts and game-day tailgates. The best news is that it's far dryer than the spring, so rain is less likely to get in your way.
Charlotte is home to a wide range of delicious cuisines, and it seems like everywhere you turn there's an amazing new establishment.
Barbecue is without a doubt what we're most famous for. You'll find everything from smoked brisket to collard greens to hush puppies. And there's never a shortage of ice-cold Cheerwine to wash it all down. If you move here for retirement, popular establishments like Midwood Smokehouse, Mac's Speed Shop and McKoy's Smoke House and Saloon will be right at your doorstep.
You'll also find several great Mexican and Latin American restaurants, such as Cabo Fish Taco, Cantina 1511 and Azteca Mexican Restaurant. Have a hankering for unlimited sushi? Try Pisces Sushi, Mr. Tokyo or Ru San's. Prefer Chinese, Greek or Middle Eastern food? You'll find that too. Pub fare? Italian cuisine? We've got you covered. There are endless dining options available, so whatever your taste, you'll find something you like in Charlotte.
1. The Fig Tree Restaurant
2. Lang Van
3. Midwood Smokehouse
4. The Capital Grille
5. The Melting Pot
6. Carpe Diem Restaurant & Caterers
7. Zen Fusion
8. Dresslers Restaurant
9. The Cowfish Sushi Burger Bar
10. Mama Ricotta's
Top 10 Restaurants on Yelp
1. Haberdish
2. Dogwood Southern Table & Bar
3. Good Food on Montford
4. The Cellar at Duckworth's
5. Burtons Grill & Bar of Charlotte
6. Midwood Smokehouse
7. The King's Kitchen
8. Bang Bang Burgers
9. Hawkers Asian Street Fare
10. Sea Level NC
From vast malls and outlets to trendy local boutiques, Charlotte's shopping scene has everything you need and more.  Whether you're looking for something specific or just want to go window shopping, there are endless places to meet your retail needs. Use this map to learn about our city's top shopping destinations.
Museums
Charlotte is home to several museums covering everything from art to history to motorsports. With two locations—one in Uptown and one off Randolph Road—the Mint Museum is North Carolina's oldest art museum and boasts one of the largest collections in the Southeastern US.  For those with a taste for modern art, the Bechtler Museum of Modern Art boasts a collection of around 1400 works, and it is located in one of Charlotte's most unique-looking buildings If you're looking for a great place to take the grandkids, check out the Discovery Place museums for breathtaking science and nature exhibits. If you love the raceway, check out the NASCAR Hall of Fame—a dream destination for motorsports fans young and old alike. For more information on Charlotte museums, check out this expansive guide.
Theaters
The Belk Theater and Knight Theater are two of Charlotte's most popular destinations for performing arts. At these theaters, you'll find shows by the Charlotte Ballet, Charlotte Symphony, Opera Carolina and many other local and national performers. And don't forget to grab your tickets whenever a famous Broadway show comes to town, like Hamilton did in 2018!
Music
Whether you like rock, pop, country, hip-hop or jazz, you'll find it here. As a large city, there is never a shortage of big-name artists coming to town. Popular venues include the Fillmore, PNC Music Pavilion and the Spectrum Center. Check out Bandsintown to view a list of upcoming concerts in Charlotte.
Do you love live sporting events? Or is grilling out at a tailgate more your thing. Do you enjoy watching games at sports bars? Or is the best seat in the house in the comfort of your own living room.
If you answered yes to any of these, then you'll love what Charlotte sports have to offer. Our professional and semi-professional teams are adored by city natives and transplants alike.
Here's a breakdown of each of our teams and where they play:

Carolina Panthers
Sport: Football
League: NFL
Venue: Bank of America Stadium
Team Schedule

Charlotte Hornets
Sport: Basketball
League: NBA
Venue: Spectrum Center
Team Schedule
Charlotte Knights
Sport: Baseball
League: International League – Triple-A Minor League Baseball
Venue: BB&T Ballpark
Team Schedule

Charlotte Checkers
Sport: Hockey
League: American Hockey League (AHL)
Venue: Bojangles' Coliseum
Team Schedule
Charlotte Independence
Sport: Soccer
League: United Soccer League (USL) Championship
Venue: Sportsplex at Matthews
Team Schedule
Taking advantage of all Charlotte has to offer wouldn't be possible without the many transit options available in the city.
Highways
Charlotte is intersected by two major interstates, I-85 and I-77, making it a major destination for through-traffic from travelers north and south. With access to these highways, starting your trip to other major destinations along the east coast becomes a breeze. Within the city, there are two major loop-shaped highways. I-277 wraps around Uptown, the major urban center of the city, and I-485 encircles the entire city.
Public Transit
The Charlotte Area Transit System, or CATS, is the name for Charlotte's network of public transit. It is comprised of both a bus and light rail system.
The vast bus network covers Charlotte and the surrounding suburbs of Davidson, Huntersville, Cornelius, Matthews, Pineville, and Mint Hill.
The light rail system, known as LYNX, consists of two different lines. The Blue Line stretches a total of 19.3 miles from UNC Charlotte in the north to the I-485/South Boulevard station in the south. The CityLYNX Gold Line is a 1.5-mile streetcar line that goes from the Charlotte Transportation Center in Uptown to Hawthorne Lane & 5th Street in Elizabeth. Several new extensions and routes are either planned or under construction.
Bus Map
Blue Line Information
Gold Line Information
Airport
In terms of total flights, the Charlotte Douglas International Airport is among the top ten busiest airports in the US. At the time of this writing, it offered service to 177 different domestic and international locations. The airport is conveniently located within the city limits and offers both short and long-term parking. Whether you have friends or family coming to visit or you're heading out of town for a trip, the ease of travel provided by the airport is just one more reason Charlotte is a fantastic place to live.
Since Charlotte is a big city, you can take comfort in the "safety in numbers" concept whenever you're in a major part of the city. With plenty of people bustling around both day and night, there is little to worry about when it comes to crime.
If you ever need assistance, our first-rate emergency response system is there to help. The police, fire department and ambulance are just a call away, and they have a stellar track record of responding quickly and effectively.
For detailed information on safety throughout Charlotte, we recommend using this handy tool.
Are you excited about the prospect of retiring in Charlotte? We hope so! As you've seen in our guide, the city has much to offer. From sports to restaurants to cultural events, you're sure to find something you love. If you're looking for an active retirement and want to make each day unique, Charlotte is a dream destination.
More Cities to Explore