A Comprehensive Guide to Retiring in Charlotte, NC
Topics Covered in This Article
If you're considering Charlotte as your retirement destination, there's a lot you'll want to know. Our comprehensive retirement guide offers everything you need to know. To skip to a specific section, just click the links below!
Known as the "Queen City," Charlotte boasts a vibrant economy and one of the fastest-growing populations in the United States. With the perfect combination of southern charm and metropolitan buzz, the city offers endless opportunities for people of every background and interest.
When deciding where to retire, there are many reasons to choose Charlotte. Older adults here enjoy an agreeable climate, a bustling economy, and widespread availability of healthcare systems, food and drinks, as well as entertainment and recreation.
Of course, there's so much more you'll want to consider. Our comprehensive guide breaks down everything you need to know about retiring in Charlotte.
15th Largest City in the United States (2021)
22nd Fastest Growing City in the United States (U.S. News 2021-2022)
Ranked #4 on Forbes' Best Places to Retire List (Forbes 2021)
Tax Benefits
One of the many reasons North Carolina is a popular retirement destination for seniors is because of the tax benefits for seniors. In fact, when it comes to tax bases and the cost of living, North Carolina is one of the best states for retirees. Here are a few reasons why:
Tax Exemptions for Seniors
Social Security retirement benefits from income taxes are tax exempt
Flat income tax rate of 5.25%
Moderate sales and property taxes
Weather
A mild climate is one of the many reasons people enjoy retiring in Charlotte. On average, temperatures range from 30°F to 51°F in January (the coldest month) and from 69°F to 90°F in July (the warmest month). Snowfall is uncommon but not rare in this region, with an average of 2 inches of snow per year, compared to a US average of 28 inches per year. There's an ample supply of yearly rainfall for the master gardeners to grow their favorite flowers, fruits and vegetables. There are 105 rainfall days per year and on average, the city receives 43 inches of rainfall per year, which is slightly higher than the US average of 38 inches.
To put it simply, Goldilocks would love the Charlotte climate! It's not too hot, not too cold, but just right. With a location about halfway down the east coast, you won't experience anything like the unbearable summers of Orlando or the harsh winters of Boston.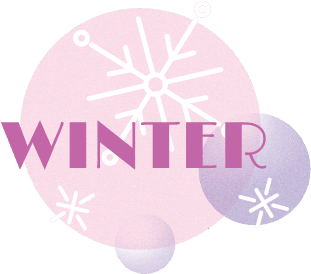 It's not just the north-south location that makes Charlotte winters so mild—geography plays a role too. The Appalachian mountains to the northwest create a sheltering effect that protects against heavy snowfall and extreme chills during the winter. While snowfalls do happen from time to time, they are infrequent and rarely bring more than a few inches. During winter, you can expect to wear a coat or sweater on many days. From time to time, however, you can probably get away with just a long sleeve shirt.
Spring in Charlotte can bring a variety of weather conditions. Early in the season, you'll get a mix of both warmer and cooler days. As the weather warms, there's often a stretch of rainy weather, but this generally marks a transition into beautiful sunny days ahead.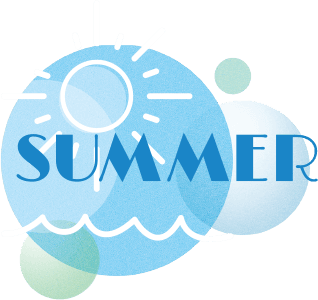 When it comes to summer weather, July and August can get rather hot, but it's definitely not unbearable like it can be farther south. Not to mention, Charlotte's comparatively cool summer nights offer a great contrast to long, hot days. Summer is a peak season in Charlotte, and there's always things going on and countless ways to stay cool. Check out a concert, relax by one of the many outdoor pools or treat yourself to an icy refreshment at a local establishment. Just remember to bring your sunscreen!
Fall in Charlotte is a beautiful time of year. It's warm and sunny but also significantly cooler than during the summer. This makes it a perfect time for outdoor activities such as cookouts and game-day tailgates. The best news is that it's far dryer than the spring, so rain is less likely to get in your way.
Health & Wellness
When relocating to a new area, familiarizing yourself with local healthcare options is an important task. One of the most appealing features of Charlotte is the top-rated healthcare services available to all residents.
The Charlotte area has two premier healthcare systems, Atrium Health and Novant Health System. Their convenient locations and comprehensive operating hours offer a peace of mind for the city's residents.
Healthcare Systems / Hospitals
Charlotte is home to several major hospitals, which we've listed below:
Atrium Health
Atrium Health is a nonprofit health system that is a nationally recognized leader in shaping health outcomes through innovative research, education and compassionate patient care. Atrium Health is renowned for its top-ranked cancer and heart care, as well as organ transplants, burn treatments and specialized musculoskeletal programs. A recognized leader in experiential medical education and groundbreaking research, Wake Forest School of Medicine is the academic core of the enterprise, including Wake Forest Innovations, which is advancing new medical technologies and biomedical discoveries. Atrium Health is continually recognized locally and nationally for their commitment to delivering efficient, quality care. Year after year, they receive distinctions from many of the top accrediting and ranking organizations in the industry.
Atrium Health Carolinas Medical Center
Atrium Health Carolinas Medical Center (CMC) is the flagship hospital of Atrium Health, which is distinguished throughout the Southeastern United States for its excellent patient care and medical expertise.
Atrium Health Pineville
Located in Pineville, Atrium provides leading-edge healthcare in a local setting. The hospital offers open-heart surgery as part of the advanced cardiovascular program and innovative cancer care, including surgical and radiation oncology. Patients also have access to other highly specialized services such as robotic surgery, pediatric urology and neurosurgery.
Additional locations of Atrium Health can be found here.
Novant Health System
Novant is an integrated system of physician practices, hospitals, outpatient centers, and more – each element committed to delivering a remarkable healthcare experience for you and your family. With world-class technology, personal connections, and care that's easier to access and understand, Novant Health is with you every step of the way on your journey to health and wellness.
Novant Health Presbyterian Medical Center
Located just outside of Uptown Charlotte, Presbyterian Medical Center hospital is a nonprofit, 624-bed medical center. It is one of the largest medical centers in the area with over 7,000 employees and over 700 physicians on medical staff. They are one of the largest medical centers in the region and are recognized throughout the state and across the country for quality care, outstanding patient satisfaction and commitment to giving back to our community.
Novant Health Charlotte Orthopedic Hospital
Founded in 1976, Charlotte Orthopedic Hospital is the region's only orthopedic hospital, providing a full range of services for orthopedic injuries and conditions. Our national recognition includes:
Ranked among the top 5 percent of hospitals in the country for surgical care measures.
Earned the Gold Seal of Approval™ from The Joint Commission for six of our joint and spine programs.
Additional locations of Novant Health can be found here.
Primary Care and Specialty Physicians
There are more primary care and specialty providers in Charlotte than we could possibly list here. We recommend using this tool to find physicians and practices in your area accepting Medicare. It allows you to filter by specialties, practice types, certifications and more to find exactly what you're looking for.
Fitness Centers and Nutritionists
A vital part of maintaining and improving your overall health is through exercise and diet. When researching gyms in a local area, you may find that you have too many options, and it can be overwhelming. Identifying age-friendly fitness centers can improve the quality of workout you're doing. The International Council on Active Aging offers a fantastic resource to help you find the perfect fitness center for you. Nutrition is another aspect of wellness that is crucial to reaching that goal weight or optimal fitness you're looking for. You can use this tool from HealthGrades to help you identify someone who specializes in dietetics.
Senior Living Communities
Retirement communities are an excellent choice for seniors in Charlotte's booming home market. Eliminate the burdens of home maintenance while indulging in culinary programs, unique social events, activities, daily wellness programs and access to industry-best care services. The top-rated senior living community in Charlotte is The Charlotte Assisted Living and Memory Care. Located in Pineville, the community offers residents a variety of services including Independent Living +, Assisted Living, Memory Care, and Respite Care . The Charlotte is committed to helping seniors live longer, healthier, happier lives in their community. To learn more about The Charlotte, visit their website here.
Food & Drink
Charlotte is home to a wide range of delicious cuisines, and it seems like everywhere you turn there's an amazing new establishment.
Barbecue is without a doubt what we're most famous for. You'll find everything from smoked brisket to collard greens to hush puppies. And there's never a shortage of ice-cold Cheerwine to wash it all down. If you move here for retirement, popular establishments like Midwood Smokehouse, Mac's Speed Shop and Noble Smoke will be right at your doorstep.
You'll also find several great Mexican and Latin American restaurants, such as Cabo Fish Taco, Cantina 1511 and Azteca Mexican Restaurant. Have a hankering for unlimited sushi? Try Pisces Sushi, Mr. Tokyo or Ru San's. Prefer Chinese, Greek or Middle Eastern food? You'll find that too. Pub fare? Italian cuisine? We've got you covered. There are endless dining options available, so whatever your taste, you'll find something you like in Charlotte.
Top-Rated Restaurants in Charlotte:
The Fig Tree Restaurant
1601 E 7th St, Charlotte, NC 28204
Opened in 2005 by Chef Greg Zanitsch and Sara, his wife and The Fig Tree's General Manager, this duo continues to bring excellent food and service to the Charlotte Area. Chef Greg is a graduate from the New England Culinary Institute. Post-graduation, Greg lived in Hawaii, Napa Valley, then Cincinnati, working in some of the most high volume, fine dining kitchens in the country. Two things that shaped his culinary style: the importance of high-quality ingredients and how to pair food with wine. The Fig Tree Restaurant is a trifecta of decadent meals, perfectly paired wines, and exceptional service.
view menu
Good Food on Montford
1701 Montford Dr, Charlotte, NC 28209
Good Food puts a fresh spin on global small plates. Their menu changes seasonally, pulling inspiration from the produce that is sourced locally along with the Chef's current culinary obsessions. Whether falafel, pork belly steam buns, or Korean beef, they believe in good food, good times, and no pretense.
view menu
Mama Ricottas
601 S Kings Dr AA, Charlotte, NC 28204
Frank Scibelli opened Mama Ricotta's in August of 1992 to offer the delicious homestyle Italian food that he remembers fondly from his youth. The food that is created at Mama Ricotta's is created with the same passion and adventurous spirit that he saw every day in his family's kitchen. The menu is a regional Italian to reflect the Scibelli family's diverse heritage. Management seeks out the finest and freshest ingredients from across the globe, and holds the highest standards for their homemade mozzarella, sausage, breads, and desserts.
view menu
The Cowfish Sushi and Burger Bar
4310 Sharon Rd, Charlotte, NC 28211
Cowfish owners Alan Springate and Marcus Hall, created a lot of buzz when they opened Cowfish in 2010 with its now popular "burgushi" menu, which is a fusion of gourmet burgers and sushi. The eclectic atmosphere, staff, and food is truly one on your 'must-do' list.
view menu
Haberdish
3106 N Davidson St, Charlotte, NC 28205
Haberdish is a mill town southern kitchen and craft cocktail bar. They serve up southern inspired food centered around the history of the mill town of North Charlotte (now known as NoDa) – including those ingredients (okra, for example), cooking techniques (pickling, frying, of course!), and deliciously-modernizing recipes from grandma's garden and kitchen.
view menu
Top-Rated Drinks in Charlotte:
Dot Dot Dot
4237 Park Rd B, Charlotte, NC 28209
An upscale members-only lounge, serving Charlotte classic and creative cocktails with farm-to-table small-plates meant for sharing over conversation. Tucked behind Park Road shopping center, this Gatsby-esque lounge is a fun spot to enjoy your favorite spirits.
visit website
Elsewhere
101 W Worthington Ave Ste 140 Charlotte, NC 28203
Elsewhere is a quaint little spot with the perfect cocktails. They offer two menus "Another Place" with globally inspired cocktails for the adventurous and "Another Time" with modern twists for nostalgic tastes.
visit website
Breweries
In Charlotte, breweries reign supreme for quick drinks, outdoor hangouts, and time with friends. Some of the top breweries in Charlotte are:
Olde Mecklenburg Brewery

4150 Yancey Rd, Charlotte, NC 28217 Established in 2009, Olde Mecklenburg was one of the first breweries in Charlotte. It paved the way and laid the groundwork for the brewery culture you see throughout the city today. Olde Mecklenburg strictly adheres to the oldest beer purity law in the world – the renowned German "Reinheitsgebot" which states that beer should only contain 4 ingredients: water, malt, hops and yeast. The brewery has a German-style beer hall and beer garden with a full menu and beers for visitors to enjoy.

NoDa Brewing

2921 N Tryon St, Charlotte, NC 28206 Opened in 2011 with a collective passion for home brewing and exemplary craft beer, Suzie Ford (President & Co-Founder), Todd Ford (Vice President & Co-Founder), and Chad Henderson (Head Brewer & Co-Owner) teamed up to create a craft brewing identity that would connect to and grow alongside their beloved city of Charlotte. NoDa Brewing Company received a warm welcome and has since expanded to three locations (The OG, NorthEnd, and the CLT airport) and continues to be one of the crown jewels of the Queen City.

Middle James Brewing

400 N Polk St B, Pineville, NC 28134 The concept of Middle James Brewing came from home brewer Mike Smoak and professional brewer Andrew Viapiano, a duo who met while making beer and wanted to do something more sports-focused. After more than 3 years of planning and construction, Middle James opened in August of 2019.
Shopping
From vast malls and outlets to trendy local boutiques, Charlotte's shopping scene has everything you need and more. Whether you're looking for something specific or just want to go window shopping, there are endless places to meet your retail needs.
Sports
Do you love live sporting events? Or is grilling out at a tailgate more your thing. Do you enjoy watching games at sports bars? Or is the best seat in the house in the comfort of your own living room. If you answered yes to any of these, then you'll love what Charlotte sports have to offer. Our professional and semi-professional teams are adored by city natives and transplants alike. Here's a breakdown of each of Charlotte's sports teams:
Carolina Panthers

The Carolina Panthers compete in the National Football League (NFL) as a member club of the league's National Football Conference – South Division (NFC South). The Panthers were announced as the league's 29th franchise in 1993, and began play in 1995 under original owner and founder Jerry Richardson. On May 16, 2018, David Tepper, formerly a minority owner of the Pittsburgh Steelers, finalized an agreement to purchase the Panthers. The sale price was nearly $2.3 billion, a record. Since 1996, they have played at Bank of America Stadium in Downtown Charlotte. They have 8 playoff appearances, 2 conference championships and two Super Bowl Appearances in 2003 and 2015.
Sport:
Football
League:
NFL
Venue:
Bank of America Stadium
Team Schedule
Charlotte Hornets

The Charlotte Hornets compete in the National Basketball Association (NBA) as a member of the league's Eastern Conference Southeast Division. The original Hornets franchise was established in 1988 as an expansion team, owned by George Shinn. In 2002, Shinn's franchise relocated to New Orleans and became the New Orleans Hornets. In 2004, the NBA established the Charlotte Bobcats, which was regarded as a new expansion team at the time.[10] In 2014, the Bobcats were renamed Charlotte Hornets, and acquired official history and records of the original Hornets (spanning from 1988 to 2002). On February 27, 2010, it was announced that the team had been sold to NBA Legend, Michael Jordan, allowing Jordan to become the first former NBA player to become majority owner of a franchise. The Hornets currently play at "The Hive" or Spectrum Center, a multipurpose venue in Downtown Charlotte.
Sport:
Basketball
League:
NBA
Venue:
Spectrum Center
Team Schedule
Charlotte FC
Charlotte Football Club (Charlotte FC) is a Major League Soccer (MLS) expansion team that is expected to begin play in 2022. The club will play at Bank of America Stadium in Charlotte, North Carolina. The team is owned by David Tepper who was awarded the expansion franchise on December 17, 2019.
Sport:
Soccer
League:
MLS
Venue:
Bank of America Stadium
Visit Website
In addition to these major league teams, there are minor league and professional-level sports teams with a presence in Charlotte. These include the Charlotte Checkers (AHL), Charlotte Knights (MiLB – Triple-A East and the Triple-A affiliate of the Chicago White Sox), Charlotte Independence (USLC), Charlotte Thunder (AAL), Charlotte Eagles (USL2), Charlotte Rugby Club (MARFU), and Charlotte Roller Girls (WFTDA).
Charlotte Knights
Sport:
Baseball
League:
International League – Triple-A Minor League Baseball
Venue:
BB&T Ballpark
Team Schedule

Charlotte Checkers
Sport:
Hockey
League:
American Hockey League (AHL)
Venue:
Bojangles' Coliseum
Team Schedule
Charlotte Independence
Sport:
Soccer
League:
United Soccer League (USL) Championship
Venue:
Sportsplex at Matthews
Team Schedule
PGA Tour
The Wells Fargo Championship is held at Quail Hollow Country Club in May each year on the PGA Tour. This event has one of the tougher finishes on the tour with 16, 17, and 18, commonly known as the "Green Mile," often ranked among the PGA Tour's toughest holes. The purse for this event was $8.1 million in 2021 with $1.4 as the winner's share. Quail Hollow has previously hosted the PGA Championship and in 2022, the course will host the Presidents Cup. Previous winners of this event include Rory McIlroy, Jason Day, Tiger Woods, and Rickie Fowler among others.
Auto Racing
NASCAR
The National Association of Stock Car Auto Racing (NASCAR) has a heavy presence around Charlotte. Teams including Hendrick Motorsports, Richard Petty Motorsports, Roush-Fenway Racing, Joe Gibbs Racing, Stewart-Haas Racing and more are headquartered within the area. Since most teams are headquartered in Charlotte, NASCAR's organization has a large presence in the city. A variety of offices and the NASCAR Hall of Fame are both located in Downtown Charlotte.
Each year Charlotte hosts multiple events at Charlotte Motor Speedway for their Truck, Xfinity, and Cup Series. The complex features a 1.5 mi (2.4 km) quad oval track that hosts NASCAR racing including the prestigious Coca-Cola 600 on Memorial Day weekend, and the Bank of America Roval 400. The speedway was built in 1959 by Bruton Smith and is considered the home track for NASCAR with many race teams located in the Charlotte area. The track is owned and operated by Speedway Motorsports Inc.
NHRA
In addition to NASCAR, Charlotte Motor Speedway regularly welcomes The National Hot Rod Association (NHRA) to their ZMax Dragway each spring. The NHRA races Top Fuel Dragsters, Funny Cars, Automobiles, and Motorcycles during their NHRA 4-Wide Nationals.
Collegiate Sports
In addition to professional sports teams, there is a deep-rooted appreciation for college sports among Charlotte residents. Those who live in the area cheer for Carolina-based teams including the Clemson University Tigers, University of South Carolina Gamecocks, UNC Charlotte 49ers, UNC Chapel Hill Tarheels, Duke University Blue Devils, North Carolina State (NC State) Wolfpack, and more.
Parks & Recreation
The City of Charlotte is accentuated by impressive parks, recreation facilities, and lakeside spots for both residents and visitors alike to enjoy. Here are a few of the top parks, and recreation facilities in and around Charlotte:
Carolina Thread Trail
Led by Catawba Lands Conservancy, The Carolina Thread Trail is a regional network of trails that connect 2.9 million people in 15 counties in North and South Carolina. The Thread Trail is an example of unprecedented regional collaboration that works to connect people and communities to nature and each other through its 1,610 miles of trails, greenways and blueways. It promotes economic development, education, better health, and land conservation. The most popular trail, the Little Sugar Creek Greenway, leads from Pineville to Park Road along Little Sugar Creek.
Freedom Park
1908 East Boulevard
At 98 acres, Freedom Park is one of Charlotte's most beloved parks. It is home to a variety of sports fields (baseball, basketball, tennis, volleyball), as well as batting cages, a 7-acre lake, an NFL Play 60 KidZone, outdoor shelter, walking paths, and a connection to the Carolina Thread Trail (Little Sugar Creek Greenway: Morehead to Brandywine)
Romare Bearden Park
300 S. Church Street, Charlotte, NC 28202
Located in the heart of Uptown Charlotte, Romare Bearden gives visitors the perfect panoramic view of the city. This 5.4 acre park offers a plethora of green space, 2 gardens, a lounge area and one of the most popular photo spots in the city, the color-changing waterfall wall.
Charlotte Liberty Walk
Uptown Charlotte
Dig deeper into Charlotte's history and learn how residents influenced the American Revolution. The Charlotte Liberty Walk landmarks are along Tryon Street, Trade Street, Church Street, College Street and 5th Street in Uptown Charlotte.
Outdoor Recreation
Carowinds Amusement Park
Owned by Cedar Fair, Carowinds is a 407-acre amusement park located adjacent to Interstate 77 in Charlotte, North Carolina. It is located in both North and South Carolina. There are over 57 rides for thrill-seekers, families and kids of all sizes. Their Roller Coaster, Fury 325 was Voted as the Top Steel Coaster in the World.
United States National Whitewater Center (USNWC)
The USNWC is a 501(c)(3) nonprofit organization committed to facilitating and promoting access to the outdoors for everyone. This 1,300 acre nature preserve along the Catawba River is designed and operated as an outdoor center offering over 30 different recreational activities. Every element and activity is focused on supporting an all-encompassing experience around the outdoor lifestyle. Additionally, the Whitewater Center hosts international competitions in a variety of sports along with numerous festivals and events on a recurring basis. Additionally, it is the training and trail facility for United States Olympic Canoe and Kayak participants.
Lake Norman
Enjoy a dinner cruise on a luxury yacht or Mississippi river boat on Lake Norman!
Lady of the Lake

is Queens Landing's 93-foot yacht. It has two fully-enclosed floors with bars on each level and a balcony that offers lake views.

Catawba Queen

is an old school Mississippi river boat. They offer a more casual buffet-style dinner and there's a bar to grab your favorite tiki drink and enjoy time on the water.
Daniel Stowe Botanical Gardens
Daniel Stowe Botanical Garden creates an inspiring, unforgettable garden experience that instills a love of nature and its beauty. It was founded in 1991 by Daniel J. Stowe, a retired textile executive from Belmont. The 360 acre preserve includes large manicured gardens, natural surrounding areas, including a woodland trail, sparkling fountains, and an Orchid Conservatory. HGTV named it one of the nation's "20 Great Gardens", and USA Today proclaimed it one of the nation's top 10 places to "welcome fall with a flourish".
Arts & Entertainment
Museums
For residents and visitors alike, there is an abundance of knowledge waiting to be learned about the area's historic sites, museums, and more. Charlotte is home to several museums covering everything from art to history to motorsports.
The Mint Museum
500 S Tryon St, Charlotte, NC 28202 (Uptown) and 2730 Randolph Rd, Charlotte, NC 28207 (Randolph)
Established in 1936 as North Carolina's first art museum, The Mint Museum is a leading, innovative cultural institution and museum of international art and design. The Mint Museum is North Carolina's oldest art museum and boasts one of the largest collections in the Southeastern United States. It has a variety of collections as well as rotating and traveling exhibitions that showcase history, art, and culture.
The Bechtler Museum of Modern Art
420 S Tryon St, Charlotte, NC 28202
Opened in 2010, The Bechtler is a collection of artwork acquired by Hans and Bessie Bechtler. The couple preferred art that revealed the working methods of the artist, and to this end acquired drawings and other preparatory work related to the artists' total oeuvre. Andreas, the son of Hans inherited a portion of his parents' extensive collection and decided to commit the collection to the City of Charlotte. The collection boasts around 1400 pieces and includes works by the most important and influential artists of the mid 20th century including Miró, Giacometti, Picasso, Calder, Hepworth, Nicholson, Warhol, Tinguely, Ernst, Le Corbusier, Chillida and many others. Only a handful of these wonderful artworks have been on public view in the United States.
Discovery Place
301 N Tryon St, Charlotte, NC 28202
Discovery Place is a great spot to visit with the whole family. They aspire to shape a future where people embrace science to create opportunities, build hope, solve problems and bring positive change for our world. The museum and exhibits are STEM focused to inspire future generations.
NASCAR Hall of Fame
Opened in 2010, the NASCAR Hall of Fame is a high-tech venue designed to educate and entertain race fans and non-fans alike. The goal of the facility is to honor NASCAR icons and create an enduring tribute to the drivers, crew members, team owners and others that have impacted the sport in the past, present, and future.
Billy Graham Library
4330 Westmont Dr, Charlotte, NC 28217
Journey through history with one of the most influential voices of the 20th century at the Billy Graham Library. Millions were impacted by Billy Graham and now, many more can learn about him and be inspired by his message of God's love. Through state-of-the-art multimedia exhibits, films, and memorabilia, you'll relive the historic moments of his life. In addition, you can tour the restored Graham family home.
Theaters
In Uptown Charlotte, you'll find two of Charlotte's most popular destinations for the performing arts – Belk Theater at Blumenthal Performing Arts Center and Knight Theater at the Levine Center for the Arts. At these theaters, you'll find shows by the Charlotte Ballet, Charlotte Symphony, Opera Carolina and many other local and national performers. And don't forget to grab your tickets whenever a famous Broadway show comes to town, like Hamilton did in 2018!
Music
Whether you like rock, pop, country, hip-hop or jazz, you'll find it here. As a large city, there is never a shortage of big-name artists coming to town. Having the opportunity to see your favorite musician or to kick back with some great sounds is easy! Charlotte provides the best of both worlds from national acts to local performers, there are a variety of small and large venues to listen to the music of your choice! Some of the top locations to enjoy performers are:
The Fillmore
PNC Music Pavilion
Spectrum Center
Metro Credit Union Amphitheatre
Snug Harbor
Petra's
The Milestone
The Evening Muse
Neighborhood Theatre
Transportation
Highways
Charlotte is intersected by two major interstates, I-85 and I-77, making it a major destination for through-traffic from travelers north and south. With access to these highways, starting your trip to other major destinations along the east coast becomes a breeze. Within the city, there are two major loop-shaped highways. I-277 wraps around Uptown, the major urban center of the city, and I-485 encircles the entire city.
Public Transit
The Charlotte Area Transit System, or CATS, is the name for Charlotte's network of public transit. It comprises both a bus and light rail system.
The vast bus network covers Charlotte and the surrounding suburbs of Davidson, Huntersville, Cornelius, Matthews, Pineville, and Mint Hill.
The light rail system, known as LYNX, consists of two different lines. The Blue Line stretches a total of 19.3 miles from UNC Charlotte in the north to the I-485/South Boulevard station in the south. The CityLYNX Gold Line is a 1.5-mile streetcar line that goes from the Charlotte Transportation Center in Uptown to Hawthorne Lane & 5th Street in Elizabeth. Several new extensions and routes are either planned or under construction.
Bus Map
Blue Line Information
Gold Line Information
Airport
The major hub for air travel in the area is Charlotte Douglas International Airport (CLT). This airport is ranked among the Top 10 Busiest Airports in the World, averaging 1,600 daily aircraft operations. CLT serves approximately 178 nonstop destinations around the globe and welcomes more than 50 million passengers annually. Whether you're looking for a domestic flight or international adventure, CLT is sure to have a flight that is suitable for your needs.
Safety
Since Charlotte is a big city, you can take comfort in the "safety in numbers" concept whenever you're in a major part of the city. With plenty of people bustling around both day and night, there is little to worry about when it comes to crime.
If you ever need assistance, our first-rate emergency response system is there to help. The police, fire department and ambulance are just a call away, and they have a stellar track record of responding quickly and effectively.
For detailed information on safety throughout Charlotte, we recommend using this handy tool.
Are you excited about the prospect of retiring in Charlotte? We hope so! As you've seen in our guide, the city has much to offer. From sports to restaurants to cultural events, you're sure to find something you love. If you're looking for an active retirement and want to make each day unique, Charlotte is a dream destination.
More Cities to Explore
Columbia, South Carolina
Tega Cay, South Carolina
Lexington, South Carolina
Myrtle Beach, South Carolina
Greenville, South Carolina
Spartanburg, South Carolina
Charleston, South Carolina
Winston-Salem, North Carolina
Mt. Airy, North Carolina
Pawleys Island, South Carolina
St. Simons Island, Georgia
Amelia Island, Florida
Carmel, Indiana
North Branford, Connecticut