Person-Centered Alzheimer's and Dementia Care in Charlotte, NC
– Reflections at The Charlotte –
Reflections is an industry leading person-centered approach to Memory Care. Focusing on social, wellness and mental engagement, we meet loved ones where they are.
We understand how difficult Alzheimer's and dementia can be for everyone involved—the person with the disease and their family. Reflections at The Charlotte is a national recognized and awarded program that includes mentally stimulating activities, wellness classes, a robust social environment and nurturing caregivers, that are all Certified Dementia Practitioners™. Our goal is to help members live a happy and dignified life.
National Team Member of the Alzheimer's Association
The Charlotte is a proud member of the Alzheimer's Association National Team. Each year we hold multiple events including the annual Walk to End Alzheimer's, to raise money & awareness to combat this terrible disease. We are not only focused on providing the best care for those afflicted by Alzheimer's, but on ending this terrible disease. If you want to participate or donate to the Alzheimer's Association, click this link to their official website for more information.
Gallery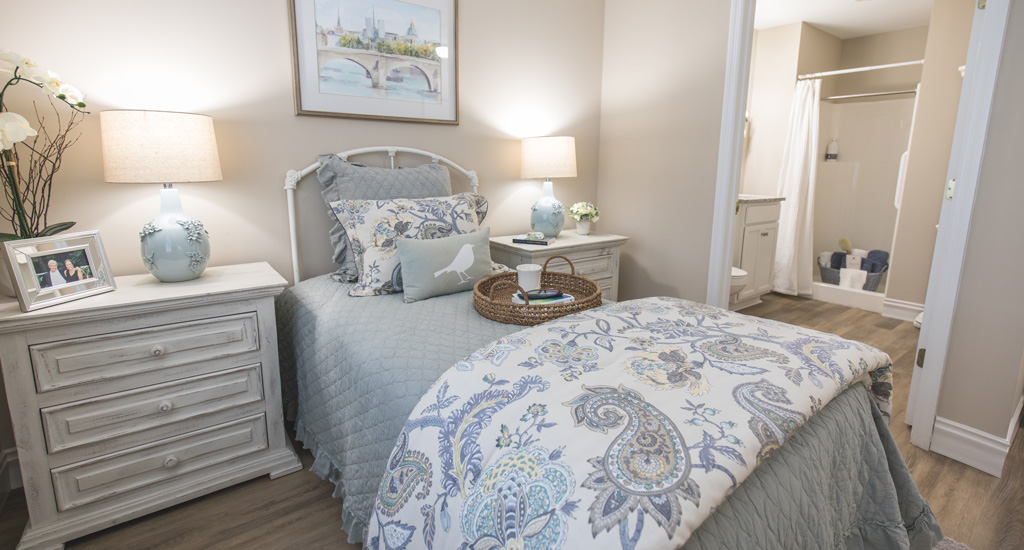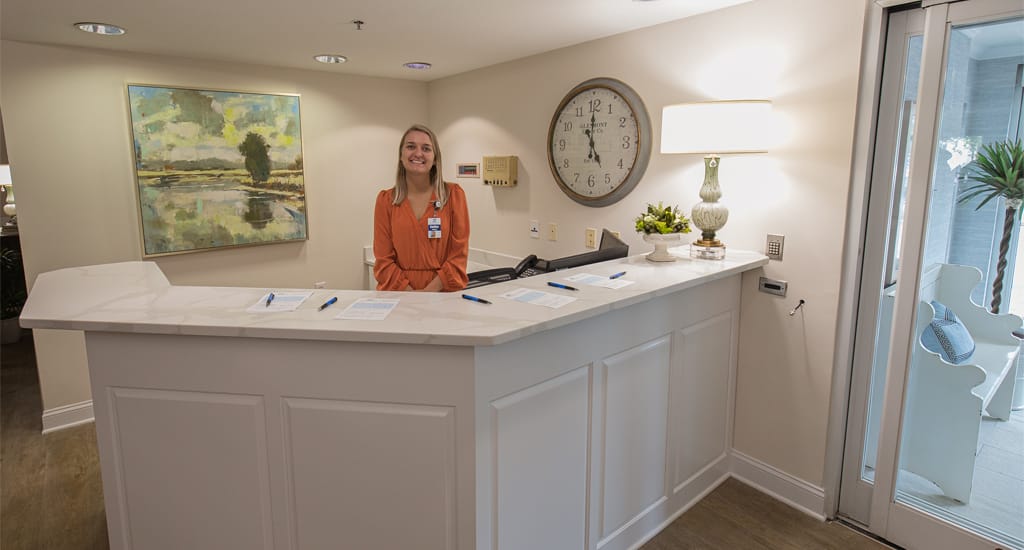 View Full Gallery
Specialized Dementia Training
It is important to have the necessary tools to be able to provide exceptional care for people living with dementia. It is one of the hardest diseases to effectively manage, and if you are not properly trained it's near impossible to provide great care. That is why our team members in Reflections are Certified Dementia Practitioners™.
Certification Topics:
Activities
Environment
Staff and Family Support
Diversity and Cultural Competence
Depression and repetitive behaviors
Spiritual Care and End of Life Issues
Paranoia, Hallucinations, Wanderings & Hoarding
Aggressive Behaviors, Catastrophic Reactions, Intimacy & Sexuality
Personal Care: Pain, Bathing, Dressing, Toileting, Nutrition, Falls & Sleep Disturbance
All-Inclusive Monthly Pricing
No hidden fees; No surprise charges.
The Charlotte operates under a hassle-free, worry-free pricing model. While other communities surprise their members with unexpected bills for individual amenities or types of care used, The Charlotte charges one monthly fee that includes all the services and amenities provided by our assisted living program. No nickel and diming.
This means that you will pay one rate for all your care while in our Reflections memory care. Call now for pricing 704-815-7362.
How Memory Care Works
For patients with Alzheimer's and dementia, living in a dedicated memory care community can be life-changing when compared to non-specialized living options. Memory care facilities are specially designed with Alzheimer's and dementia patients in mind:
Spacious and straightforward floor plans for easy maneuverability
Plenty of color and lighting to help keep the mind active
Secured doors so that patients with symptoms of wandering are kept safe
Certified Dementia Practitioners™
Members of Reflections at The Charlotte benefit from the expertise of our Certified Dementia Practitioners, who are specially trained and certified in Alzheimer's and dementia care. Our caregivers provide members with expert support as well as engage them in daily exercises based around memory, reasoning and information processing—activities which have been shown to help delay the cognitive decline associated with Alzheimer's and dementia. Caregivers also assist members with their day-to-day needs such as bathing, dressing, eating and medication management. Having knowledgeable caregivers with a comprehensive understanding of Alzheimer's and dementia is part of what makes us the top choice for memory care in Charlotte, North Carolina.
National Award Winning Social and Wellness Programs
The social and wellness lifestyle at our community is incredibly beneficial for members in Reflections. Members enjoy regular socialization through our calendar of daily social events. Social activities are geared toward a variety of hobbies and interests, and there's a little something available for everyone. Our national award-winning wellness program offers a variety of fitness classes in our luxury wellness center. Wellness is a great way for members to stay engaged both mentally and physically as well as achieve a strong sense of purpose.
Services & Amenities:
Certified Dementia Practitioners™
24/7 Nursing Team
All-Inclusive Pricing
National Award-Winning Wellness & Social Programs
Family Style Dining
Activities of Daily Living
Consulting Registered Dietitian
Every Apartment has a Private Bathroom
24/7 Emergency Response System
Medication management
Cable & WiFi
Salon & Spa
Campus Security
Transportation
Maintenance Free
All Utilities, Property Taxes & Insurance
Weekly Housekeeping & Laundry
Living With Alzheimer's and Dementia
A Blog Series
Understanding that your loved one may have a form of dementia can be a difficult and trying time. While there is no single test that can diagnose a person, it's vital to identify and become aware of the symptoms attributed to dementia. There are various cases of dementia and on average, Alzheimer's accounts for 60 to 80 percent of cases, while Vascular dementia (which occurs after a stroke) is the second most common form.
To learn more about dementia care, check out our blog series covering everything from Identifying Alzheimer's to Making a Successful Transition into Memory Care.