Luxury Assisted Living Community in Charlotte, NC
– The Charlotte –
At The Charlotte Assisted Living, we are a bit different from other communities. That's because we provide more than just a place to live with assistance in day-to-day tasks. Our luxury community offers a vibrant, independent lifestyle ⁠and a commitment to helping Members live Longer, Healthier, Happier lives. Our Members enjoy spacious accommodations, person-centered care, restaurant-style dining, robust social programming and award-winning wellness initiatives. They spend their days how they please, doing what makes them happy on their own schedule and enjoying all that our community has to offer. We promote independence as much as possible while providing the comfort of assistance whenever and wherever it is needed.
Whether you're looking for yourself or a loved one, ready to move in now or still in the planning process, don't hesitate to reach out and start your journey with The Charlotte. We can't wait to meet you!
Gallery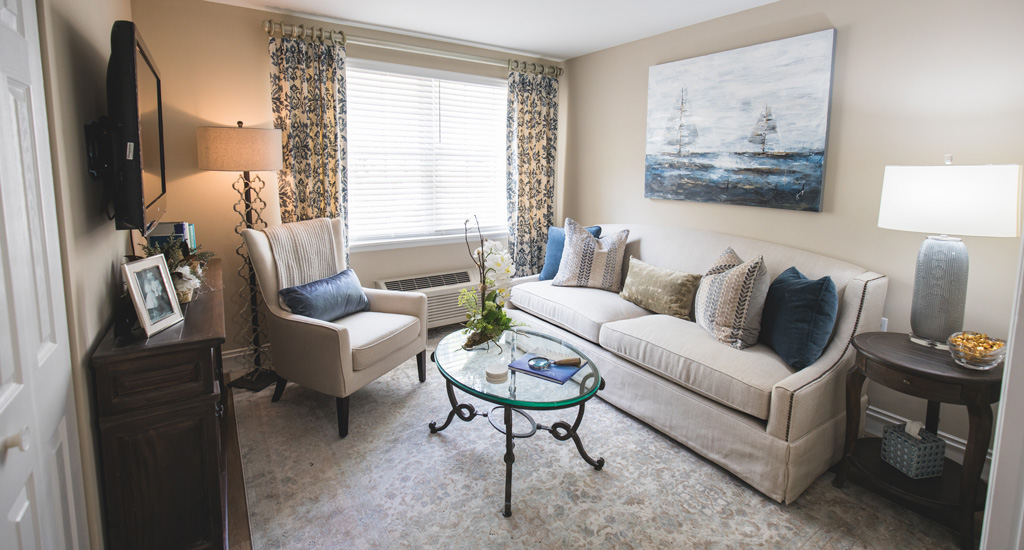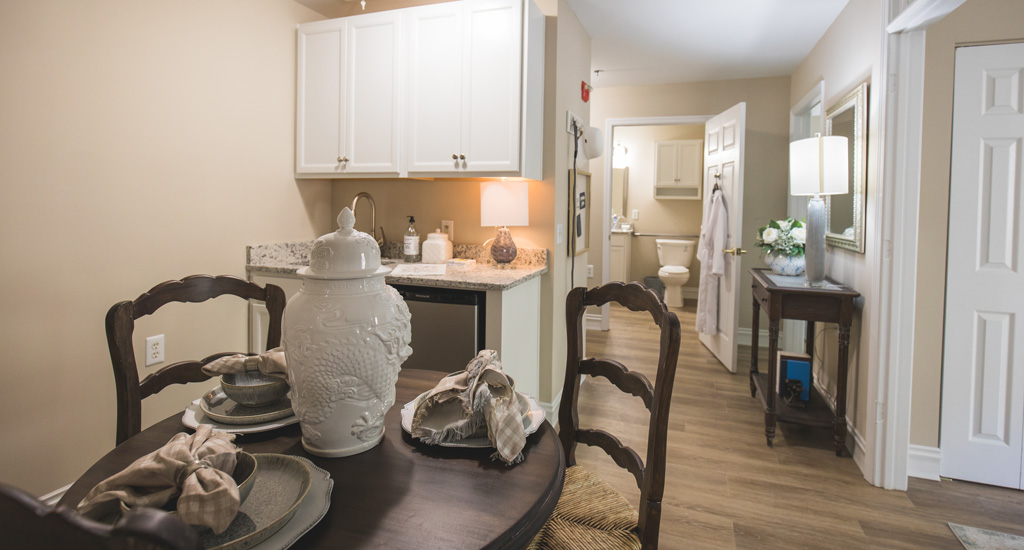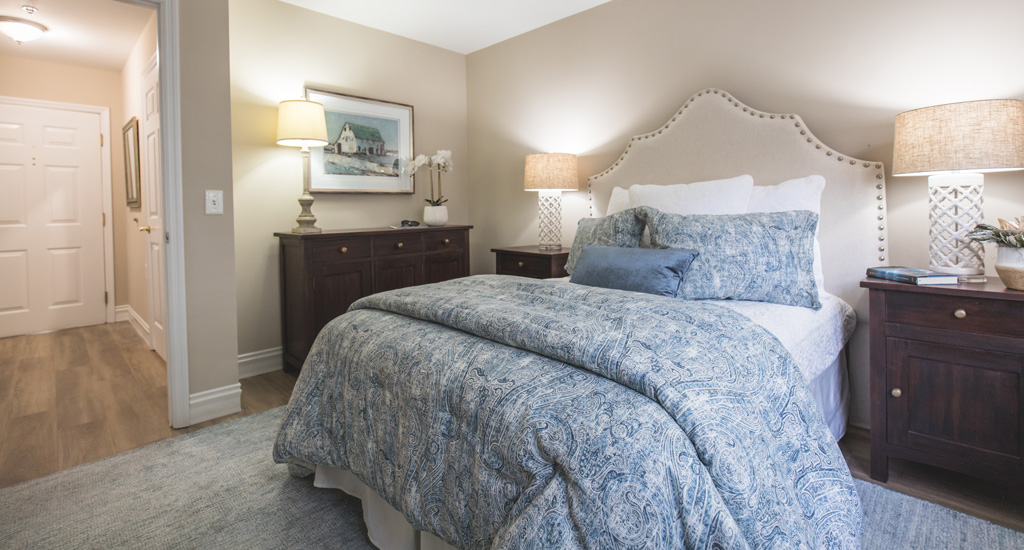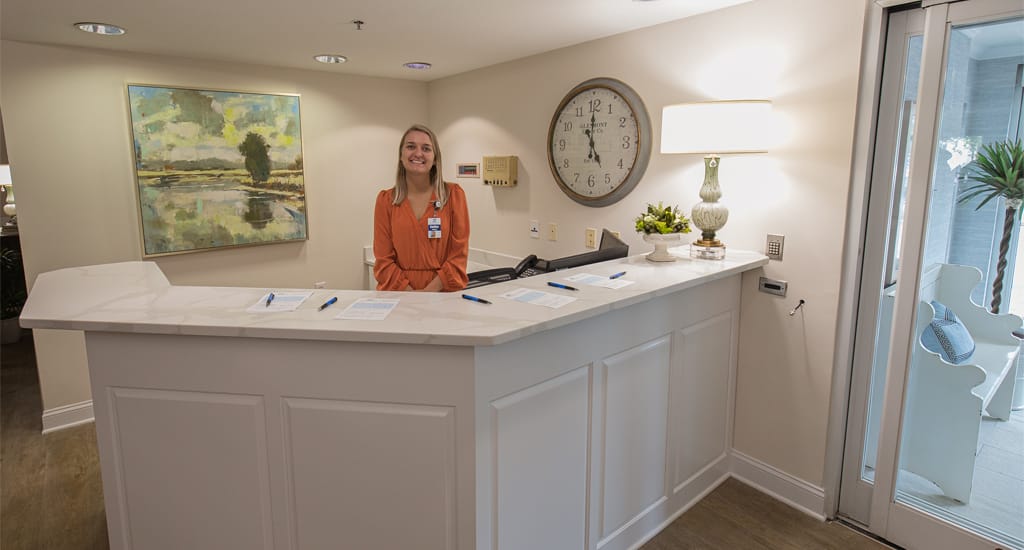 View Full Gallery
All-Inclusive Assisted Living Pricing
No hidden fees; No surprise charges.
The Charlotte operates under a hassle-free, worry-free pricing model. While other communities surprise their residents with unexpected bills for individual amenities or types of care used, The Charlotte charges one monthly fee that includes all the services and amenities provided by our Assisted Living program. No nickel and diming.
This means that you will pay one rate for all your care while in Assisted Living. Call now for pricing 704-815-7362.
Assisted Living Floor Plans
Assisted Living Services & Amenities:
Providing care in a luxury apartment home
Developing a curated social and dining lifestyle that encourages families to visit often
Offering an all-inclusive, transparent pricing model that's easy to understand and allows our families to plan long-term
Medication management
Wellness classes and programs
Personal transportation
24-hour emergency call system
What Makes The Charlotte Special
Person-Centered Care
At The Charlotte, we understand that no individual is the same, which means no individual's care plan should be the same. While many communities use a one-size-fits-all approach, we provide every one of our Members with a personalized care plan tailored to their needs. Whether a Member requires maximum assistance with everything from eating to dressing to bathing, or just a little help here and there, our caregivers provide person-centered support that focuses on the individual and their goals.
An Engaging Lifestyle
Promoting independence is one of the driving goals of Assisted Living at The Charlotte. Members enjoy a luxury community where they can spend time with friends and family, take advantage of premier social and wellness programs and eat delicious food at our restaurant-style fine dining room.
We understand how important it is for Members to have a vibrant social life, which is why we offer a robust calendar of daily social programming catered to a wide variety of hobbies and interests. Our social life is enhanced by our "Anytime Menu," which provides the flexibility for Members to eat delicious meals around their schedules. To get a bit of energy out between meals, Members can visit our fitness center, which offers daily group fitness classes as well as space and equipment for individual workouts.
Our dedication to quality care in a luxurious social and wellness environment is what makes The Charlotte the top choice for Assisted Living in Charlotte, North Carolina.
Steve Rose, a relatable gentleman, is struggling with the decision to move into Assisted Living as many seniors do. The Quintessential Gentleman's Guide to Assisted Living is a quirky 4-part informational series where we walk alongside Mr. Rose to learn about his obstacles and successes in his journey.
Contact Us
Get Started
Are you interested in Assisted Living at The Charlotte? Would you like to learn more? Give us a call at 704-815-7362 to speak with a lifestyle advisor or schedule an appointment online. We hope to hear from you soon!